2018 St. Anthony Advent Concert
THURSDAY, DECEMBER 6, 2018
IKEA Performing Arts Center - 400 South Second Street - Renton, WA 98057
Grades K, 2, 4 & 6 concert @ 6:00-6:45.
Performers arrive at 5:40pm to the dressing rooms. Please bring your ticket in order for the ushers to assist you in finding your seats.
Grades 1, 3 & 5 concert @ 7:15-8:00.
Performers arrive by 7:00pm to the dressing rooms.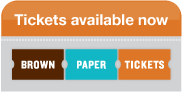 VOLUNTEERS NEEDED!! See the Signup Genius link for jobs.
Program Designer
Coffee
Hospitality
Christmas decorator
Box Office Manager
Purchase snacks/concessions
*** Purchases will be reimbursed upon approval
FAQs
Q: Are these concerts free?
A: Yes!
Q: Do I have to buy any special clothing or costumes?
A: Kids needs to dress in their Christmas Best. For some that may mean cleaning up their dark sneakers and pressing uniform pants and adding a festive sweater. For other families, it means fancy shoes and sparkly gowns. You decide what is best.
Q: Do I have to reserve tickets to BOTH concerts?
A: If you are staying for both concerts, yes, you will need to reserve extra tickets for you and extra tickets for the second concert. If you have children who will be watching the concert and not performing, they also will need a ticket.
Q: Is this required?
A: No, however, i
t is only 45 minutes, one time a year.
I always tell students how much we need them to make the concert experience spirited and sound the best.
Q: Is there a dress code?
A: Yes, for performers, clothing has to be appropriate for a school event. No spaghetti straps, high pointed heels (short or square heels are ok). No jeans, athletic wear, or neon sneakers. Girls may wear light makeup and nail polish, but must remember to remove the polish before school on Friday.